2020 turned everyone's lives a full 180 degrees. Millions of people around the globe lost their source of income as the tourism industry came to a screeching halt. The memory is still vivid as the government announces the shutdown of most transportation services in the country and everyone truly took a hit and counted their losses. The same can be said for Tatay Totong's family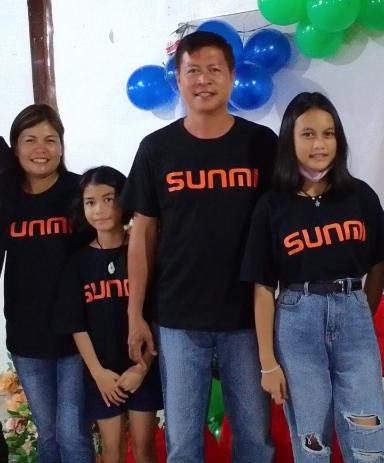 Pastor Tiu or 'Tatay Totong' as most people know him, together with his wife 'Nanay Junibel', and their two daughters, 11-year-old Carmela and 8-year-old Megan live here in Siargao. Before the pandemic, the family's main source of income is their simple bed and breakfast by the river (Grotto Gardens Homestay). As Siargao became one of the country's most sought tourist destinations, there is an influx of business in their abode. Apart from managing the homestay, Tatay Totong also sidelines as a tour guide for guests from other resorts around the area while Nanay Junibel caters to their guests, touring them around the island on her motorcycle. 
During the pandemic, the family relied on the meager salary Tatay Totong receives as the cooperative's president. He operated the co-op bus, opting for extra income to provide for his family.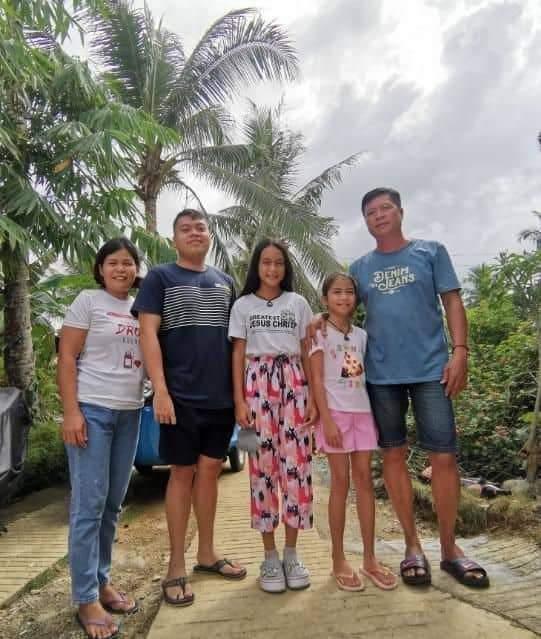 Just as everything was going well and the travel restrictions were being lifted in the country, typhoon Odette hit Siargao last December 2021. The damage was massive, and Grotto Gardens was demolished along with the rest of the island. The storm crippled the whole island and almost every house and establishment were damaged. Food was scarce and the family and their neighbors resorted to eating bat soup just to get by.
Despite all this, the Tiu family made 2022 a year of rebuilding and welcoming new opportunities. The hard work and perseverance of Tatay Totong and his family did not go unnoticed as the Beegiver Foundation awarded the family with full scholarship grants for Carmela and Megan. In addition to this, Nfinite IT Solutions Services Inc., the umbrella company of the Beegiver Foundation, partnered with Tatay Totong and Nanay Junibel in redeveloping and expanding Grotto Gardens. From a simple bed and breakfast and sidelines of touring guests from other resorts to now being on their way to having their restaurant and tour services -their life is inspiring and proves to us that hope is never too far.